How many monopolistic Indian corporations can you name? Today we look at one of Warren Buffett's favorite categories, monopolies, but in Indian markets. Monopoly relates to the category of businesses that are market leaders in their industry due to a significant competitive advantage. These firms are difficult to compete with and keep the largest market share for their products and services.
These companies' stocks are called MOAT stocks in the investment world. A moat is a broad ditch that surrounded medieval castles and offered a margin of safety. In the corporate world, such moats are either entry barriers such as significant capital or government restrictions or a competitive edge that a company has created.
We take a look at the Indian Monopoly stocks that dominate their respective industries. There are industry leaders who have no or very little competition. The top monopoly stocks are divided into three categories: largecap, midcap and smallcap monopoly stocks. Let's get this party started.
How does a business accomplish a strong market monopoly?
In a monopolistic market, customers continue to purchase a particular company's products or services since the market is controlled by this company. There are several ways companies create monopolies in their respective industries. Some of these are significant technology barriers, distribution reach and regulations. Many a times, customers continue to use a company's products simply because of high switching costs, effectively helping the company in creating a monopoly.
Read Also: All about Syrma SGS IPO GMP, Price, Date, Allotment
What is the cost of switching?
It is the cost incurred by the customer in switching from one product to another. Companies with strong pricing power and a broader moat make it difficult for their customers to use a competitor's product by including distinctive features in their own. Because the unique feature provides a competitive advantage and the resulting stickiness in revenues, such monopolies have a promising future.
The company's goodwill is the another factor that distinguishes monopoly stocks.
Allow me to ask you a question. What would be the first brand that comes to mind when you think of toothpaste… Isn't that Colgate? Similarly, when you think of noodles, the first commodity that immediately springs to mind is Maggi.
Monopolistic businesses have exceptional brand recognition. This is because they put in a lot of effort to make their product stand out. Not only that, the business has also spent a lot of money on marketing and expanding its distribution system.
Because of these factors, monopoly stocks have the potential to become multibaggers in the long term.
Do Read – Inside Adani Capital IPO Plans: Doubling Loan Book Every Year
Smallcap Monopoly Stocks
A small-cap company in India is defined as the one with a market capitalization of less than INR5,000 crores, although the precise definition isn't very relevant for our discussion. Investors are generally looking for up-and-coming growing firms that are rapidly expanding.
#1 Oriental Carbon & Chemicals
Oriental Carbon & Chemicals is the sole manufacturer of Insoluble Sulphur (IS) in India. It has a dominant status in the market, accounting for nearly 55% – 60% of the domestic market (the rest is addressed by imports) and a global market share of around 10%.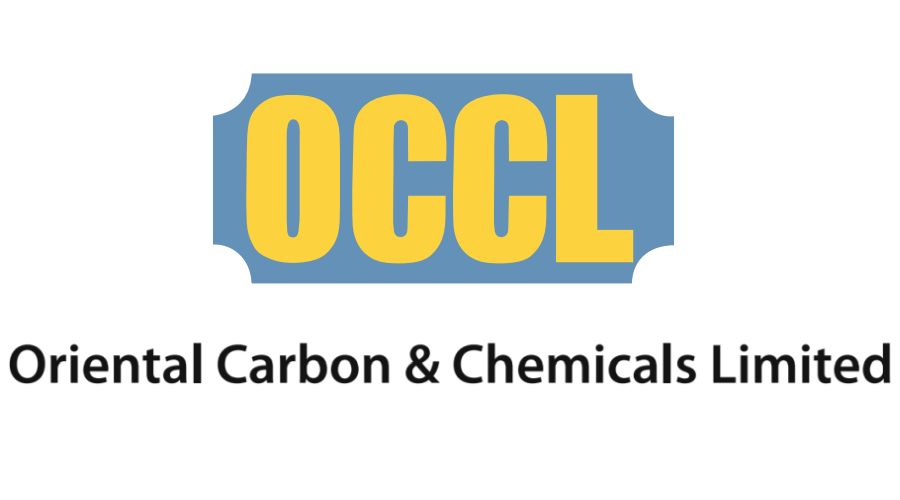 IS is used to vulcanize rubber, which is then used to make tyres. Vulcanization is simply the heating of rubber with Sulphur and the process offers greater stability to rubber products.
IS is a minor component of tyre cost, but it is critical to tyre functionality, life, and quality. The procedure is extremely specialised and capital intensive. The approval process is also rigorous and lengthy, and it could take several years. Oriental Carbon is the sole household player in this specialised market.
Oriental Carbon is the market leader due to its continuous capacity expansion. The company also has strong financials and in-house R&D.
Oriental Carbon recently completed the first phase (5,500 MTPA capacity) of its venture to expand IS production capacity at Haryana and Dharuhera.
#2 NOCIL
NOCIL is India's largest rubber chemicals manufacturing business, accounting for over 40% of the market. Its long-term partnerships include Apollo, JK, Sumitomo Rubber, MRF, Ceat, Michelin, Yokohama Rubber, Continental, Bridgestone and others.
NOCIL is winning market share globally as well as international buyers look to expand their sourcing beyond China.
Furthermore, the company's revenues are expected to rise in the current fiscal year as it ramps up newly-added capacity, implements consistent price increases, and gains market share in export markets.
The industry wherein NOCIL operates has little pricing power. The majority of a company's growth is ascertained by the volumes it can sell as well as the diversity of goods it can offer. NOCIL has made a fortune by keeping prices low and this makes it special among monopoly stocks.
Midcap Monopoly Stocks
Midcap companies have a market capitalisation greater than INR5,000 crore and less than INR20,000 crore. Putting money in these businesses can be riskier than investing in companies in the large-cap market but these players often have a proven track record and a longer operating history than smallcap stocks.
#3 Borosil Renewables
Borosil Group has been ahead of others in tapping the solar opportunity in India. Its group company Borosil Renewables is India's first and only solar glass manufacturer. Given the potential in renewable energy sector in general and specifically the robust expected demand from retail households, Borosil Renewables is an excellent long term pick for investors.
While it features in the list of midcap monopoly stocks as of now, its 3 year revenue CAGR of 43.8% indicates that the stock will migrate to large cap in the coming years. The icing on the cake is its high ROCE of 27% which means the company wouldn't need to take on a lot of debt to fund its expansion plans.
Borosil Renewables has also set its eyes on international markets and has revealed plans to acquire Europe's largest solar glass manufacturer Interfloat Group. It also plans to invest INR1,500 crore in the next two years to expand manufacturing capacity.
#4 CAMS
Computer Age Management Services (CAMS) offers financial infrastructure and services to India's burgeoning mutual fund industry with a market share of nearly 70%. It is India's largest registrar and transfer agent to mutual funds but also provides services to corporate houses beyond mutual funds. Technically, CAMS operates in a duopoly and competes with KFin Technologies (which has 30% market share) but has all elements of a monopoly stock.
CAMS launched its IPO in September 2020 and rewarded investors very well with its shares gaining over 100% within 12 months of listing. It operates in a sunrise industry and thus, can be expected to do well in the coming several years and keep its place in monopoly stocks list.
Largecap Monopoly Stocks
#5 Coal India
Coal India is India's leading coal mining and processing company. Coal Mines Authority Ltd. was formed in 1973. The Union Government now owns it and manages it through the Ministry of Coal. It is also the biggest coal-producing company in the world. Until 2020, coal mining was a government monopoly in India but the sector has now been opened for private players. Nevertheless, Coal India is still a dominant player and counts virtually all the domestic power and steel businesses among its customers.
India is now the world's second largest coal producer. It produced approximately 777.3 million tonnes of coal in FY2021-22. Coal India's production stood at 596.2 million tonnes in the same year, translating to a market share of 76.7%.
While Coal India has a monopoly in the coal generation segment, it is diversifying its business by establishing solar power projects and fertilizer plants.
Coal India is almost debt-free and boasts of a healthy dividend yield, making it attractive for dividend investors.
#6 Relaxo Footwears
There are footwear manufacturers and then there is Relaxo. One might even question the classification of Relaxo in monopoly stocks as there are several players in this sector. However, Relaxo keeps competition away from making a dent in its target market of non-leather footwear by keeping costs low and earning less than INR5 per pair. This way, it creates a virtual monopoly.
It has eight manufacturing facilities with 7.5 million pairs per day. The business has a pan-India strong distribution network and retail stores that supply Relaxo products through over 50,000 points of sale (POS), resulting in a high geographical and customer diversification.
Do Read – Best Indicators for Options Trading
#7 Asian Paints
Asian Paints is India's leading paint company and it boasts of 50% market share in the domestic paints market. This market share increases to 60% when it comes to decorative paints segment which is the mainstay of the company. Technically, this may not be a monopoly stock but practically, the company enjoys all the monopoly powers including pricing. Its extensive product range, a massive distribution network across the country and a culture of continuous innovation helps in defending its market share.
Lately, the supernormal profits enjoyed by Asian Paints have attracted attention of other players and JSW group and Aditya Birla group's Grasim Industries have expressed their interests in entering this lucrative market. This is not the first time Asian Paints' market dominance has been challenged and the company has survived and thrived over several decades.
This is not an exhaustive monopoly stocks list and there are several other monopoly shares in India. Some of these monopoly players in India are listed below:
Concor
IRCTC
Nestle
HAL
Pidilite
ITC
Hindustan Zinc
Marico (Oil Products)
Bhel
Closing Thoughts
While so much has been talked about investing in monopoly stocks and businesses, you must first determine whether the company can continue enjoying its dominance in the future. For example, in this article on best monopoly stocks, we mentioned firms with solid financials such as Relaxo, Asian Paints and Oriental Carbon.
Monopolies are hard to establish and maintain in lack of government support. Some monopolies, especially PSU monopolies like IRCTC, may vanish with a stroke of a pen. In such extreme cases, businesses often spiral down over several years and largecap monopoly stocks become midcap and midcap monopoly stocks become small cap stocks.
Investing refers to a company's ability to maintain a strong position in the market to protect market share and ensure long-term profits. The larger the moat, the more secure is the business. If the moat is weak, competition will eventually ruin the game, deplete returns, and steal market share and profits.
As a result, choosing firms with solid moats is a wise investment strategy and monopoly stocks come in this category. Of course, the company's valuations, as well as its inherent value and margin of safety, must be examined. Investing in monopoly stocks is no silver bullet and even monopoly stocks correct occasionally.
Monopoly FAQs
Are there monopolies in India?
Yes, there are monopolies in India, other then mentioned above such as IRCTC, which has a 100% market share in online train ticketing. There are some companies with a large market share, such as IEX, which has 95% share in short-term electricity agreements in India.
In a monopoly, how many players are there?
In a clear monopoly, there is only one player controlling the market. However, markets with multiple-players are also considered monopolies as long as a single company yields the control.
What are the four kinds of monopolies?
Monopolies are classified into four types:
Natural Monopolies: This is a situation in which one company manufactures a product.
Geographic monopolies: These occur when there are few sellers in a geographical area.
Government-Sanctioned Monopolies: These are created by the government and are not open to private players.
Technological monopolies: These occur when a single company owns all of the manufacturing technology.
Why do power companies have monopolies?
Power generation and distribution is an expensive business. The advantages of large-scale production can be provided to the customers. One company with lower costs is in a stronger place to charge a lower price to a customer than multiple players who work hard to reduce variable and fixed costs.